History of the Diocese
The Diocese of Springfield was established in 1853 as the Diocese of Quincy. It was renamed the Diocese of Alton in 1857, and renamed again in 1923 as the Diocese of Springfield in Illinois. The diocese covers 15,139 square miles and 28 counties in central Illinois. It shares borders with two other Illinois dioceses (Peoria to the north, and Belleville to the south). The diocese's cathedral, the Cathedral of the Immaculate Conception, is located in Springfield.
The total population of the geographic region covered by the Diocese of Springfield is over 1.1 million. Of that number, approximately 124,000 are Catholic, meaning that Catholics make up approximately 11 percent of the total population within the diocese. To serve a Catholic population spread over such a sizable area, the diocese has 129 Catholic parishes and is home to 72 diocesan priests and 35 priests associated with religious orders. Additionally, the diocese has 58 permanent deacons and 395 religious sisters. The diocese had three bishops while the Diocese of Alton: Bishop Henry Damian Juncker, who served from 1857 to 1868, Bishop Peter J. Baltes, who served from 1870 to 1886, and Bishop James Ryan, who served from 1888 to 1923. As the Diocese of Springfield, the diocese has been served by six bishops: Bishop James A. Griffin from 1924-1948; Bishop William A. O'Connor from 1949-1975; Bishop Joseph A. McNicholas from 1975-1983; Bishop Daniel L. Ryan from 1984-1999; Bishop George J. Lucas from 1999-2009; and Bishop Thomas John Paprocki, the current bishop, who began his tenure in 2010.
The Diocese's History of Handling Claims of Child Sex Abuse by Clerics
The Diocese of Springfield's handling of child sex abuse allegations is a story of failed leadership—leadership that allowed clerics to sexually abuse children in the diocese for decades, first...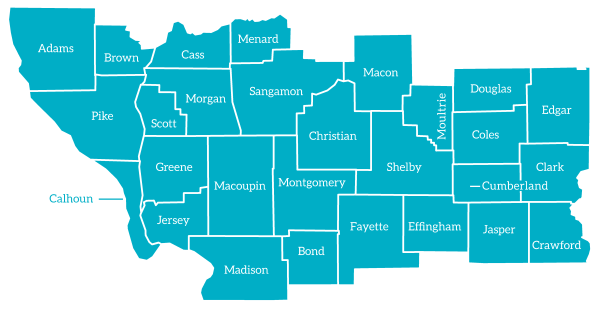 Established 1853
28 counties
129 parishes
123,706 Catholics
34 abusive clerics and religious brothers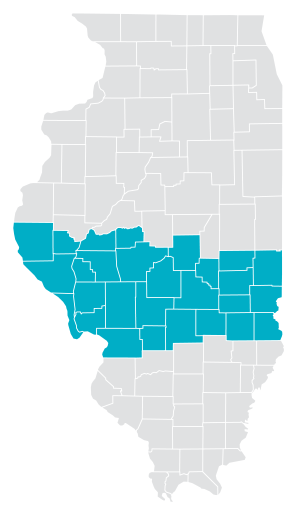 Narrative Accounts of Child Sex Abuse
The following section contains explicit narrative accounts of child sex abuse committed by Catholic clerics while ministering in the Diocese of Springfield. Where the narrative was written in consultation with a survivor, and based upon their experience, it is published with the survivor's express permission. In those instances, unless otherwise noted pseudonyms are used to protect survivor identities.
READ NARRATIVE ACCOUNTS >
Information Relating to Child Sex Abusers in the Diocese
The following section contains specific information regarding substantiated child sex abuse committed by Catholic clerics while ministering in the Diocese of Springfield. This information includes:
Name/Ordination Year
Diocesan/Order
Illinois Assignments
Reported Survivors
Date/Location of Reported Abuse
Diocese Claim of First Report
Placed on Catholic Church Public Lists
Actions/Status
VIEW ALL INFORMATION >